Change Your Work-Posture ~ Change Your Work-Culture!
Correct the Computer Crunch – suspended due to COVID-19.
Relieve workload tension to improved workplace culture & your bottom line.
Poor posture doesn't just look bad—it's got consequences.
Musculoskeletal Disorders (MSD) are responsible for 34% of all lost workdays
These disorders cost companies 1 of every 3 dollars spent on workman's compensation
Half of those are caused from excess computer use, says OSHA.
Sitting still is as strenuous as hard labor!
But it's not just about sitting. It's about how we work—and how it affects us.
What would happen if you could alleviate the built-up tension and cumulative damage caused by hours of sitting and poor posture?
Well, a lot more than you think.
Alleviate the buildup of tension responsible for: MSDs and work culture dis-ease simultaneously, by transforming the computer crunch epidemic as a company mindset. Aligning as a team aligns its individuals mentally and physically.
Look, anyone can tell you sit up straight—but that's not the power of posture.
I take an approach that few others do. It's a simple three-step process:
STRONG alignment––One 30-minute Lunch and Learn. Secure fewer sick days and more productivity. Learn how posture affects physical and emotional presence. Develop the self-interest that will transform your chronic tension into strength.
RELAXED computer posture––Five 30-minute Interactive Group Trainings. Master focused attention and pain relief. Learn remedies for the most common pain and stress triggers at the computer. Transform your physical and mental condition using: computer burnout prevention, workstation rescue remedies, desk timeouts, rapid workday recuperation and powerwalks.
INSPIRATION at your computer––10-minute 1:1 support at your workstation. This personal attention inspires self-worth, self-confidence, self-motivated team players. Personal training for mind-body alignment using simple postural and behavioral changes. This personal assessment is meant to integrate new patterns and correct individual issues.
BONUS––A 12-minute alignment video that extend the program materials from sitting to standing. This will keep your efforts in focus well after the program and addresses sit-stand workstations.
Connecting the dots between physical posture and mental alignment with your team's mission can be transformative—and change how your employees feel when they come into work, and when they leave.
Here's what you can expect from my Computer Crunch session:
Clearer understanding of how posture affects productivity
Address the most common triggers of pain and stress at work
How to align mind and body for optimal efficiency through simple behavioral and postural changes
How to stay engaged and alert at work, without being drained
Would love to hop on a call and talk to you about how I can help your team.
Up your productivity and employee satisfaction today with the bodyLOGOS Method!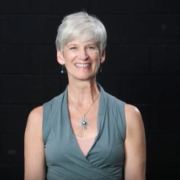 Book an appointment with Tammy now!
On-site offices in NYC or On-line personal assessments – suspended due to COVID-19.
Call 646-425-4206
Email mindthebody@bodylogos.com
"Tammy Wise's "Correct the Computer Crunch" program might just save us! It's a perfect fix for all of us tied daily to a computer monitor and keyboard.  Her program is intelligent, practical, and easy to bring into the office.  She combined theory and demonstration in a thoughtful group discussion setting, and then individually coached people at their work stations.   Her visit to our office improved our postures, made us each more comfortable and focused, and provided a much-needed antidote to the gravitational pull of our desks.  It's a great way to bring wellness into the workplace!"
Sandra Pinnavaia, Business Talent Group