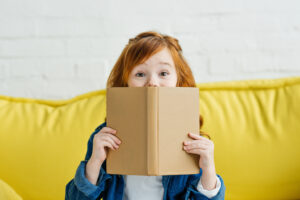 Why a difference of opinion feels like conflict
My book's purpose is to share tools that have helped me to take responsibility for the quality of my own life. It uses physical posture to relax emotional triggers so that the comfort of underlying truths are realized.
The effectiveness of these tools is unquestionable to me. But for someone else, these tools may be viewed as contrary to their existing beliefs.
At face value, opposition is a wonderful foundation for a growth provoking and intimate discussion!
Why then do I (and maybe you) hear opposition as criticism?
Criticism that touches on that which I hold sacred feels like having my sense of self uprooted. Not only is my work in question, but so is my personal integrity by association.
A difference of opinion doesn't shake my belief in the work, it shakes my belief in myself. What morphs opinion into conflict is the internal criticism I interject toward myself that measures my value by how safe and content someone feels around me.
From this stance, any opposition feels like a personal failure rather than a comparison of experiences, information or understandings. (Not to mention it being a bit narcissistic!)
I've come to realize that sharing one's wisdom challenges someone else's. To push back is to consider, not deny, what's being presented. (No matter what tone of voice they're using.) They would simply disregard it otherwise.
Sharing deeply is an intimate exchange that asks us to be fully seen, and where we must allow our rightness to be in question.
I experience intimacy as a gentle probing into the mysteries of our inner guiding beliefs. As a verb it's an act of vulnerability; as an adverb it's a demonstration of strength. The art of strength is the grace of allowing strength to be vulnerable.
The tools shared in my book, The Art of Strength, have always questioned my emotion's rightness. Now the book itself continues to do the same on an even greater scale.
https://bodylogos.com/wp-content/uploads/2019/04/LittleGirlBook_iStock-993795898.jpg
1414
2119
Tammy Wise
https://bodylogos.com/wp-content/uploads/2021/12/Tammy-WIse-.png
Tammy Wise
2019-04-24 19:18:01
2019-04-24 21:45:53
I've Mistaken Myself As My Book