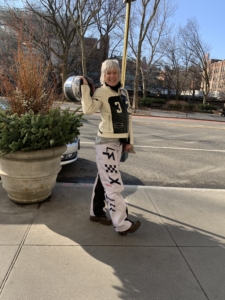 Long summer treks out of city congestion balance my need for the open road. I've lived on a motorcycle in NYC traffic for 25-years.
How unusual to have open road around me when riding through midtown Manhattan. A summer trek right here on Broadway!
CoronaVirus has completely changed the landscape.
It's an infectious landscape of silence and sirens. Fear-filled vulnerability has seeped into our soft tissues. The streets are near empty. A world is hiding to stay alive.
This feels weird. I'm used to feeling afraid of the world, even hiding from it at times. But, in this moment, there's no immediate world to be afraid of. It's surreal. I actually feel safer riding my motorcycle up Broadway than ever before.
As I continue up Central Park West, I hear sirens. Suddenly, I'm whipped back into the landscape I'm familiar with in NYC—traffic. But this time, I embrace the scene. Instead of people being in my way, I felt in their company.
My body feels like it's riding into a gathering. My body isn't fearing or dreading its environment. It's curious about being together with people—having a shared experience.
This feels wonderful. I want to be in relationship with—in communion with—something real.
This is definitely not how I typically approach a NYC traffic jam!
This is definitely not how we feel approaching each other, masked with eyes down, since hit by this pandemic.
But, I have all my motorcycle gear on. No surgical mask necessary when wearing a full-face helmet!
I rode through familiar neighborhoods that day. Visiting a client's courtyard who passed away from COVID-19, checking on houses of people out of town, and waving to doormen I used to see regularly. But nothing felt the same.
Usually my gear protects me from the world. On this day, it united me with it.
Usually my fear separates me from the world. On this day, it connected me to it.
How weird and wonderful to separate from my habit to fear. And for a moment, be curios about its impermanence, illusiveness and trickery.
https://bodylogos.com/wp-content/uploads/2020/05/IMG_0535-scaled.jpeg
2560
1920
Tammy Wise
https://bodylogos.com/wp-content/uploads/2021/12/Tammy-WIse-.png
Tammy Wise
2020-05-28 13:24:00
2020-05-28 14:22:04
A Weird and Wonderful NYC Motorcycle Ride