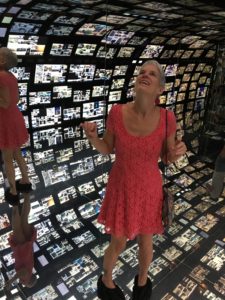 My mom always says, "If you can read you can do anything."
I've come to realize that gift as freedom.
Whether I'm learning to garden, knit or raise my parrots, books are my guide. Even learning to deviate from the page, like when cooking or drawing, the pages taught me to think creatively enough to stretch beyond them.
Authors are experts at something, and if that expertise excites you, let experienced words inspire you into action. Better yet, gift that perfect book to inspire those you care about to take their first steps toward inspired action.
While non-fiction books teach physical skills, fiction connects our spirit to living. In either case, the mind is gathering data for our physical-spiritual selves to flourish and feel a part of life.
Authors share, not only their expertise but also, their companionship. We are no longer alone in our curiosity on a subject. We are challenged to consider new things and stretched to change our status quo. And, because we're not alone in the journey of a book, change becomes so much easier.
Every book, when well crafted, leaves the reader altered. We get clearer on what we want to be, do and practice.
Thanks for this lesson mom.
The Art of Strength brings you on a physical-spiritual journey that inspires action.
https://bodylogos.com/wp-content/uploads/2019/01/TammySurroundMedia.jpg
4032
3024
Tammy Wise
https://bodylogos.com/wp-content/uploads/2019/12/BodyLogosLogov3.png
Tammy Wise
2019-01-17 07:21:55
2019-01-15 14:24:48
Books are Great Gifts!