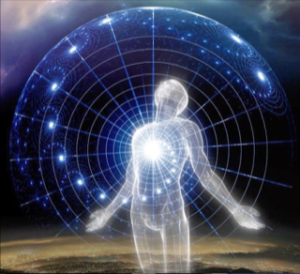 You workout religiously. You are totally committed to becoming strong!
One day your trainer, or gym mate, notices that you're getting stronger. With enthusiasm they tell you, so you know that your hard work isn't in vein. In that moment of celebration, I regularly witness the encouragement combatted with a "not strong enough" retort.
When nudged a bit further, you might feel the fear that acknowledging success will jinx further success. If you feel you've arrived, you're afraid you'll stop working hard at "it" and lose "it."
While this may be a very real feeling, it's a fear-based reaction, and not the whole truth.
What does stepping into your "it"—your strength—actually mean: looking a certain way, feeling unwavering confidence, knowing what you want in life and how to get it? Owning your strength means stepping into a definition of strength that asks you to stretch every aspect of yourself: body, mind and spirit.
Conscious engagement with your strength is necessary to define it. Strength training puts you face to face with everything you resist and on top of that challenges you in the mind-body areas in which you are weakest.
Is strength just the ability to press a loaded barbell, or does it include celebrating the doing? Does strength mean finishing in the top ten of a marathon, or does it include congratulating your opponents? Is strength measured by your commitment to training or your commitment to wellbeing?
Your experience with resistance––dumbbells, barbells, free weights, pulleys or emotions, reactions, beliefs––will be what helps you define the 3-dimensionality of strength.
Use your physical training to holistically define your strength's end goal or you will forever be chasing "it."
The Art of Strength: Sculpt the Body ~ Train the Mind, my book/3D-video learning system guides you toward finding your strength within and without.
https://bodylogos.com/wp-content/uploads/2019/02/3DofStrength.png
292
320
Tammy Wise
https://bodylogos.com/wp-content/uploads/2019/12/BodyLogosLogov3.png
Tammy Wise
2019-02-07 13:20:29
2019-02-07 13:26:40
Strength You Can Stand In