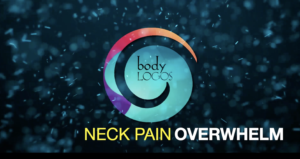 Neck Pain and Overwhelm!
You are NOT your body's pain, but it can sure feel like it when pain strikes!
Neck pain is often a precursor to other physical pain because it forms the narrow intersection between mind and body. As your mind gets busier, stimuli through this narrow intersection gets flooded.
Headaches, moodiness, shoulder and back pain follow, and ultimately upset your job performance AND upend personal pleasures.
Your ambitious; you don't want to slow down!
But you often have no choice. Your neck pain reverberates through your whole being. You're overwhelmed!
WHAT you're doing doesn't need to change as much as HOW you're doing it. Discover the power of your breath.
Breathe space back into your neck… between your bones, muscles AND thoughts. Breathe yourself into alignment.
I'm Tammy Wise, a mind body strength expert. I've helped 100's of ambitious professionals and artists find Relaxed Strength, using alignment, breath, meditation and strength training.
I'm not talking about individual disciplines, but ONE discipline that unifies physical, emotional and mental mastery. ONE discipline that aligns mind, body and Spirit!
Time Out New York voted me Best of Fitness TWICE, because New Yorkers don't have time for pain. And neither do you!
You have agency over your pain!
I invite you to book a 1:1 FREE consultation with me to explore the overwhelm that may be causing your neck pain. And, we'll discuss whether you'd be served by my upcoming on-line program: The Art of Strength Deep Dive.
This single session will offer you insights about how your physical and emotional posture could be leeching strength and comfort from your neck health, whether we decide the program is right-for-you or not.
And, you'll walk away with one action toward a pain free tomorrow.
Please take 4-minutes to answer some questions that will help me understand your fitness/wellness concerns, then choose a convenient time on the calendar.
https://bodylogostammy.typeform.com/to/kqJssOtf
Application deadline is April 22nd so book your call now!
I look forward to chatting with you soon!
Bye for now.
https://bodylogos.com/wp-content/uploads/2022/04/NeckPainOverwhelm_cover.png
1498
2830
Tammy Wise
https://bodylogos.com/wp-content/uploads/2021/12/Tammy-WIse-.png
Tammy Wise
2022-04-11 17:25:16
2022-04-11 17:25:16
Neck Pain & Overwhelm